We are pioneer IT Company, offers the excellent quality of all IT solutions and services at your door step as per your convenient time frame. In our services we deal with the software as well as hardware related problem. Our service engineers not just rectify the problem you are facing currently but our engineers will try to identify the root cause of   the problem to avoid further inconvenience  due to the same cause.
We provide solutions to its customers in specking according to the application requirement, procuring at the best prices, country wide installation, and one of the best after sales support.
We Provide Following Services.
L1 and L2 support to end users
PC imaging by using Symantec ghost and acronis.
Troubleshoot network connectivity.
Setting up user account in active directory.
PC repair and upgrade.
Server setup and RAID configuration setup.
Small business network configuration and setup.
Cabling
Network Services
Computer installation and equipment setup/Management.
Mentalist As A Service (MaaS) IT Infrastructure offering
| | | | | |
| --- | --- | --- | --- | --- |
| Remote monitoring. | SOC Monitoring | Asset management | AD/Exchange/DNS Management | Server remote management |
| L1/L2 Service Desk support | Policy management | Patch management | DataBase management | MS Exchange administration |
| Incident/Change Management | Alert classifications | MFA policy management | Enterprise Antivirus management | VMware management |
| Configuration management | Threat monitoring, Detection & Mitigation | Security management | SAN management | Storage management |
| On-Site/Off-Site/Offshore support | Compliance checks | AD administration | Applicaiton self service portal | Hyper-V administration |
| Vendor management | Vulnerability management | Break-fix support | Microsoft Office 365 administration | Citrix administration |
| Preventive maintenance | Web/Application security | Remote assistance | | Microsoft Azure management |
| Periodic Network Audits | Spam/Malware monitoring | Client application management | | |
| ITIL Based Service Delivery | Blacklisting/Defence detection | | | |
| | | | | |
Managed Services Program (MSP)
Why Managed Services?
Before Managed Services, SMBs could not afford to have an IT Department staffed with certified engineers and technicians that support every facet of your infrastructure, C-level Technology Executives that help guide your business, or access to the latest technology that keeps your team efficient and competitive.
We function as an extension of your organization, invested in keeping your network running in the first place, and leveraging the technology to predict failures and respond before a single second of uptime is lost.
Today, The Mentalist Solutions Team is changing the game for SMBs!

Professional IT Consulting Services
Our consulting services focus on our clients' most critical issues and opportunities: strategy, marketing, organization, operations, technology, transformation, digital, advanced analytics and sustainability across all industries and geographies. We bring deep, functional expertise, but are known for our holistic perspective: we capture value across boundaries and between the silos of any organization. We have proven a multiplier effect from optimizing the sum of the parts, not just the individual pieces.
We provide IT-Consulting which offers estimate, manage, implement, deploy, and administer IT systems on behalf of their client organizations – a practice commonly known as "outsourcing".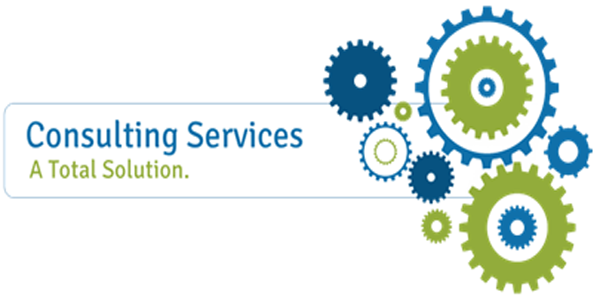 Our IT-Consulting service offers a Four-tier system:
Professional services
Staffing
Independent consultants
independent contractors
Whether your project or IT requirements are for short term or long term, on-site or off-site, Mentalist Solutions has everything you may require to save your precious time & money that you can utilize for the growth of your business…!
Our ideology is to be a consultant to the customer rather being a mere seller.