Maximize Storage. Lower Costs
Need help with Microsoft azure managed services?
Azure-Based Cloud Solutions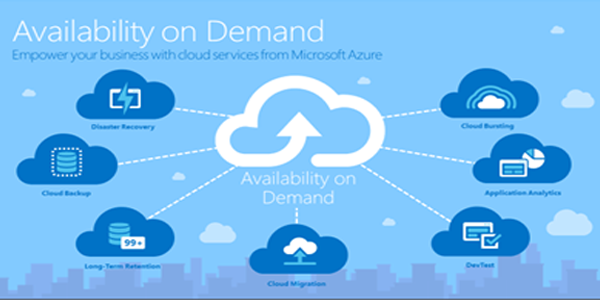 Manage, Search and Secure Your Data in Azure
With features like WORM storage, unstructured data is stored cost effectively, and securely. Intelligent cloud archiving service features also include:
No Vendor Lock-In
Capture Email, Journals and File Share Data
Perform eDiscovery & Legal Holds
Process Audit and Monitoring
Search Audio and Video with Transcription
Secure Access Control
Massively Scalable Cloud Storage
Retention/Disposition Policy-Based Compliance
Focus on Apps not Hardware
Support for java, Node JS, PHP, .Net, uby
Auto scale to meet demand and save money
Deploy thousands of instances in minutes
Integrated health, monitoring and load balancing
Automatic OS and APplicaiton patching.
Office 365
The key benefits of Office 365 include:
Anywhere, anytime access to your email, documents, contacts, and calendars on nearly any Web-enabled device
Continue working with Microsoft Office and the other programs you and your staff already count on for business productivity
Business-class features that include IT-level phone support, geo-redundancy, guaranteed 99.9% uptime and disaster recovery services
Pay-as-you-go pricing that brings both predictability and flexibility to your budget
Access to the newest version of the Microsoft Business Productivity Online Suite (BPOS), which currently has millions of users
Benefits of Office 365 for business
For small to medium-sized businesses, Office 365 offers the best foundation for cloud computing. Trust us, we've tried them all. Office 365 grants small-medium business with all the features and tools that enterprises are used to, but without the big business prices. Learn more 
Access from anywhere
Office 365 allows you to access your data from anywhere, anytime, on any device. Get great productivity tools and bring your office with you.
Easy to set up and manage
It's easy to get set up with Office 365 and to start installing the tools you want. Either do it yourself or get your IT partner to manage it for you.
Great collaboration tools
Edit files on the go, communicate with your staff from anywhere, manage projects remotely – it's all beautifully easy with tools like Skype for Business, Outlook and Microsoft Office.
Secure and private
Microsoft is a world leader in cloud security and privacy. From organisational compliance to 99.99% guaranteed up-time, you can have peace of mind that your data is always safe.
Powerful business insights
Get access to great business analytics tools with Power BI. Get data rich insights from your business and share it quickly with stakeholders and staff through stunning interactive reports.
Always up-to-date
With the cloud you'll always work with the best and latest version of Office 365 and its suite of apps. Easy to update, you'll never have to struggle on aging software again.