Usage of Security surveillance system are rising base on crime rate and vandalism this is costing business and home owners millions of dollars every year and in some cases life, it is time to take preventive action and seek for the right security system solution design for your specific needs and budget.
We focus our business to: 
Houses
Commercial
Government
Schools
Warehouses
Restaurant
Our surveillance solutions can help to:
Protect your home or business from break-in and intrusions. Will provide monitor shoplifters and vandals.

Will help in Lower your insurance premiums, become aware of deceptive liability claims and get assistance with resolution claims.

Monitor and improve employee productivity. Monitor interactions with customers, track staffing assignments and reduce potential incidents involving employees.

Remotely view activities and events LIVE from your smartphone, tablet or computer.

Reduce property damage, identify perpetrators and monitor vulnerable areas such as those under construction.

Our systems are affordable with the best quality and storage.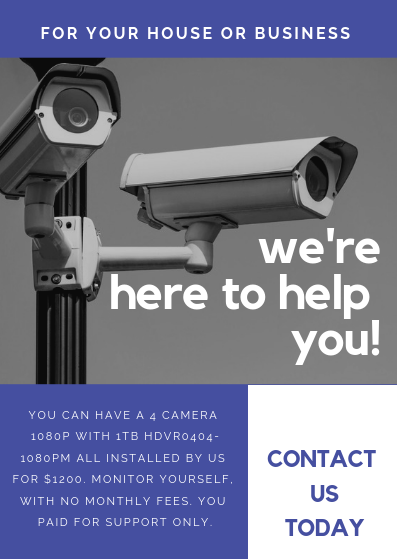 With our expertise and the most recent technology, we can help you create a safer workplace and give you peace of mind so that you have instant access so you can keep an eye on your business.
Contact us today to learn how we can help your business.